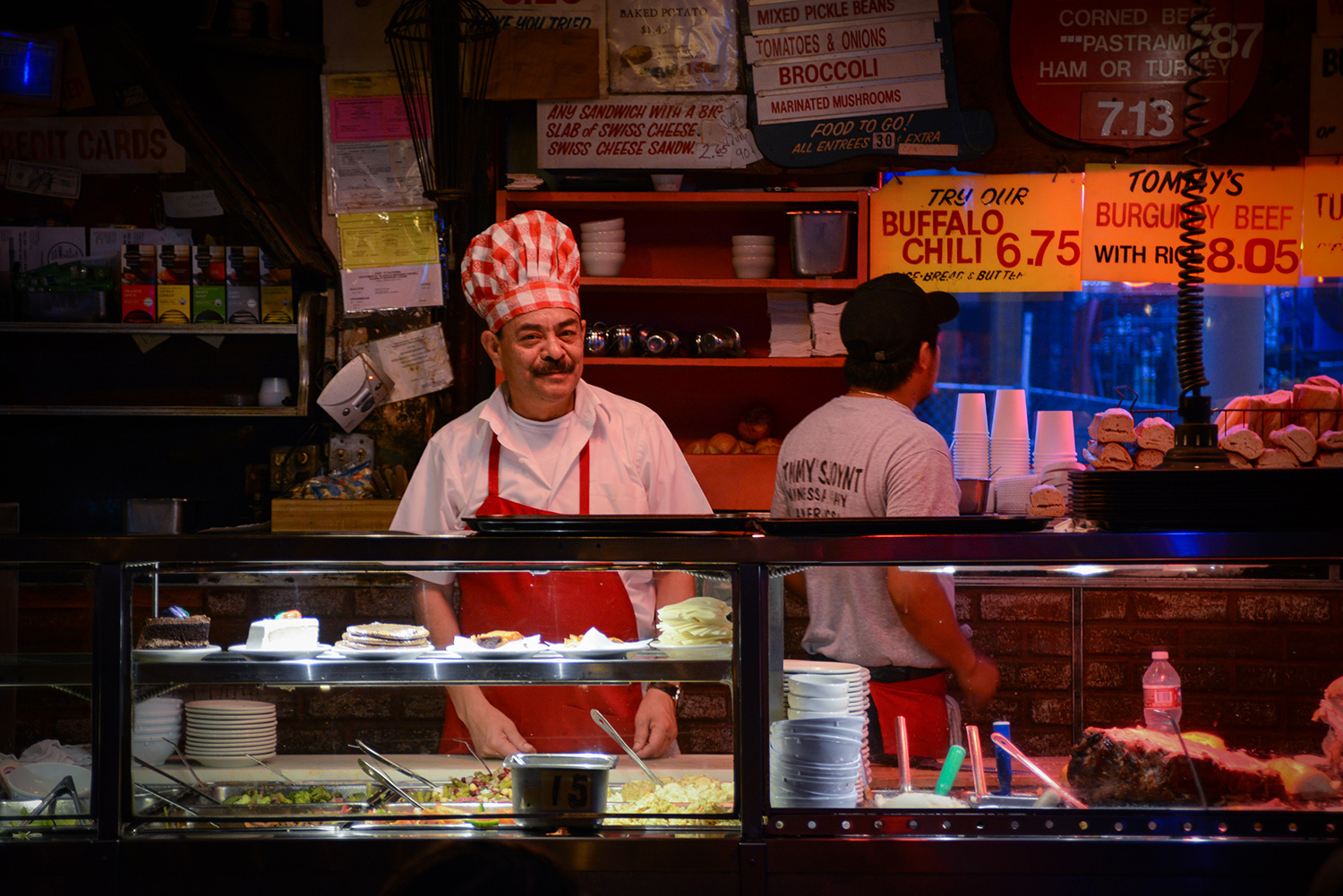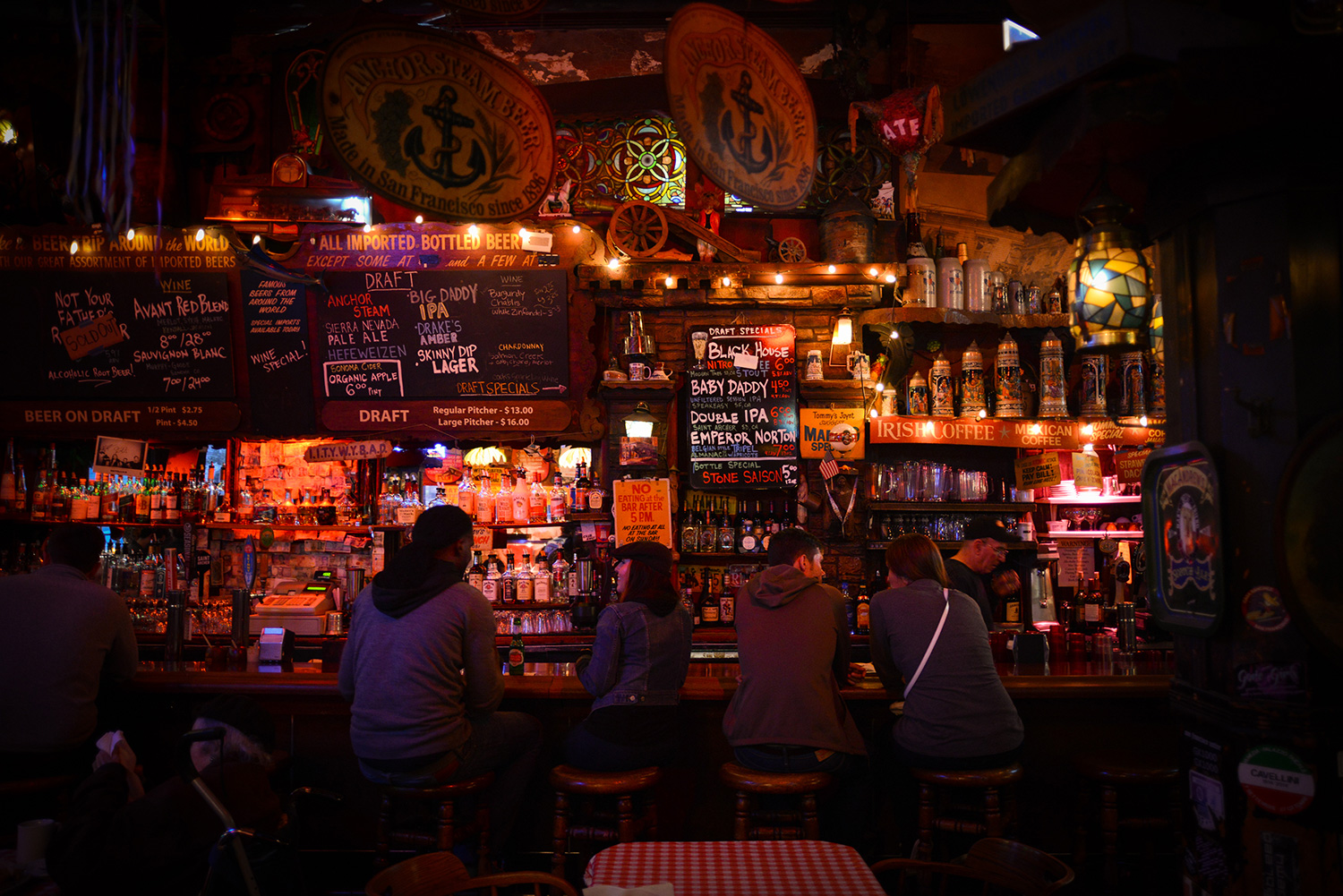 Tommy's Joynt is the Original Hof-Brau of San Francisco, and has become one of San Francisco's longest living institutions. We sit here at Van Ness and Geary, on Route 101, at the crossroads of the City. "Welcome Stranger" decals itself above our front doors, front doors that beg you to come inside and eat "Where Turkey is King."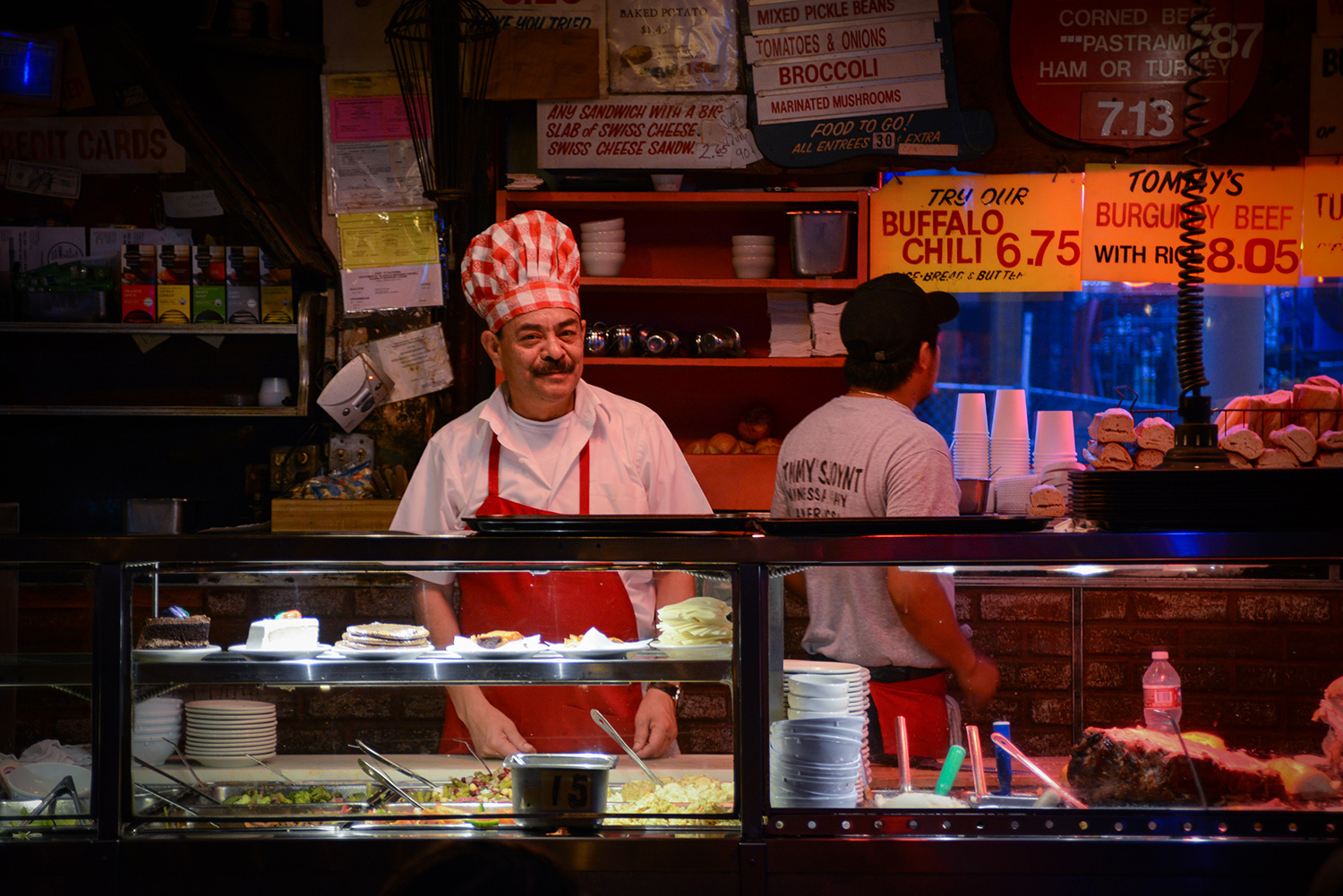 While the City has been changing year after year, we remain steadfast in our opposition to change. We want things to remain the same because our founders, Tommy Harris & Al Pollack, established a reputation in San Francisco; a reputation that promises hot food and cold drink at a price that parries our atmosphere. Our atmosphere is like our food, no frills.
Want lettuce or tomato on your sandwich? That's extra because we actually want you to taste the meat we carve in front of your eyes, plain is the original San Francisco Hof Brau way. Our cooks arrive at 6am every day to prepare hot ready to eat meats for you.
Want a fork to eat that brisket with? Better get up and go get one by the cashier. Want green beans instead of mashed potatoes? Well, you better speak up because we move fast, so we can serve the people fast. That's why we ask that you have your order ready and cash in hand before coming to the counter.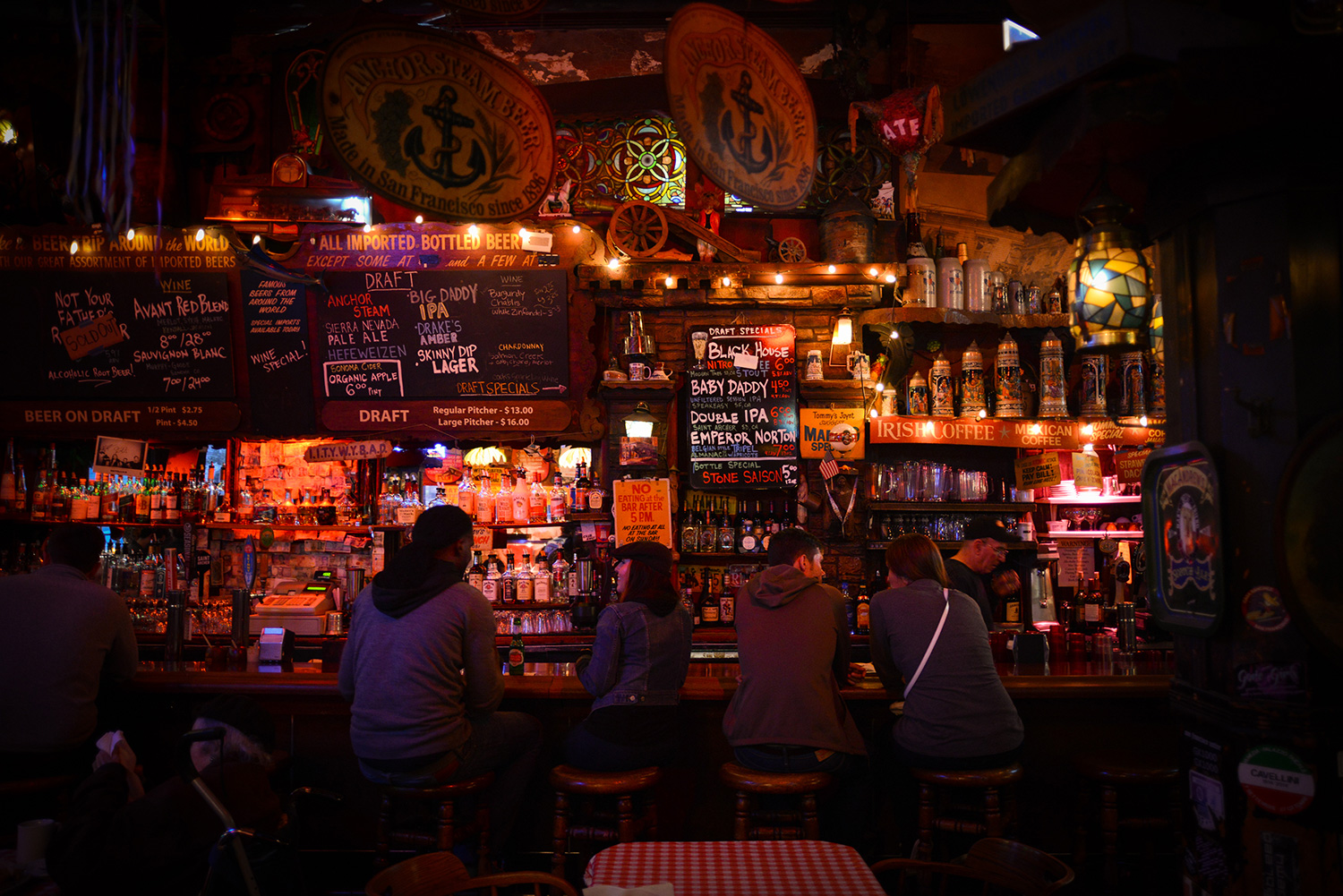 Tommy's is already The MOST affordable bar in San Francisco! $3.50 select bottles, $4.50 well drinks, $4 Bud Draft. But the savings don't stop there, Scotch from $6-$14, Jack $6, Jameson $6, Fernet $6, Ketel 1 martini $8. And our old school tenders have heavy hands! Mid day Happy Hour Mon- Thurs 2pm-5pm!! Get even better savings!
See a line out the door? Don't rush off, in the time it takes to walk to another restaurant, get a table, and order from whatever teenager decided to show up at work that day, our long-term employees have served two dozen people. They can serve the whole line from counter to the door in less than 30 minutes, just have your order ready!
These men, our founders, children of the Great Depression, knew how to squeeze every farthing out of a penny. They developed an eatery, a joint, where you could eat like you had all the money in the U.S. Mint, but lived like a Polk street pauper.
As the people work harder, time gets shorter, the Joynt provides a spot where you can hop in grab some brisket and hop out. Want to stay longer? Take your time; enjoy our large beer selection, our excellent bar, and a healthy platter of sliced, braised, or stewed meats.
Our lean buffalo meat covering rice is served for under twelve dollars because we spend our money on quality products, not table servers who exist to screw up your delicious meal.
Jeremy Fish honored us by painting this one of a kind mural.
Watch out SF! Tommy's is now catering and hosting private events! Contact Events@tommysjoynt.com 415-949-0399